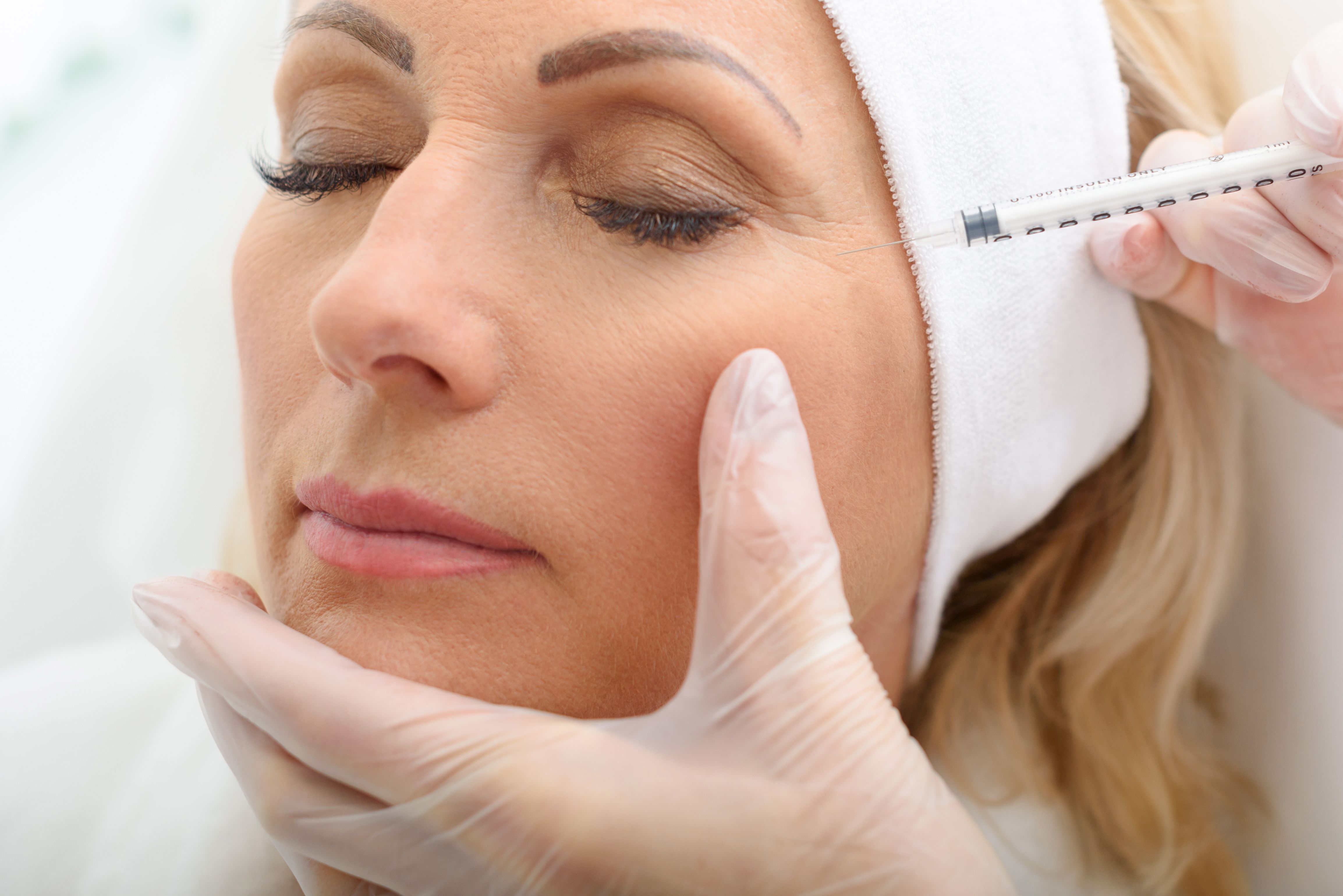 BOTOX® injections are among the most popular non-surgical cosmetic treatments in the United States. This treatment effectively reduces fine lines and deep wrinkles around the eyes and on the forehead. At Mesna Plastic Surgery, Dr. Gregory T. Mesna frequently performs this treatment to rejuvenate patients' appearance. When patients come to his practice for BOTOX® injections, they want to know when the results of the treatment will become noticeable and how long they will last. In this blog post, Dr. Mesna discusses the typical BOTOX® Cosmetic results so his Minneapolis, MN patients know what to expect after treatment.
What Kind of Results Can Patients Expect?
BOTOX® Cosmetic contains botulinum toxin type A, a bacteria that prevents nerve activity within the muscles. Because such a small amount of botulinum toxin type A is used in BOTOX® Cosmetic, the treatment temporarily relaxes the muscles that cause wrinkles.
BOTOX® injections are the ideal treatment for dynamic wrinkles, those wrinkles that develop as a result of constant muscle movement. Dynamic facial movements such as frowning eventually cause the elevens, or vertical lines between the brows. Smiling can cause crow's feet, and moving the eyebrows up and down can cause the horizontal lines that appear across the forehead.
By relaxing the muscles that contribute to these wrinkles, BOTOX® Cosmetic can greatly reduce the appearance of crow's feet, the elevens, and forehead wrinkles.
How Long Until Results Are Visible?
BOTOX® injections begin to work immediately. Patients may notice some improvement in their wrinkles right after treatment is complete. However, the results become fully visible a few days after treatment. Most patients are happy with their results about three days after treatment.
Some patients may experience side effects, such as bruising, bleeding, pain, redness, or swelling, after the injections are administered. The degree of the side effects depends on the individual patient. The good news is that the side effects are short-lived and typically resolve within a few days. If you are undergoing BOTOX® injections for the first time, you may wish to have them done on a Friday afternoon so you have the weekend to stay at home and allow time for side effects to reduce before returning to work or other obligations.
How Long Do BOTOX® Injection Results Last?
The results of BOTOX® injections typically last about four months. As you notice the effects of BOTOX® Cosmetic fading, you can schedule a follow-up appointment with Dr. Mesna to undergo additional treatment. Re-treatment is safe and can be performed as necessary.
By undergoing a regular schedule of BOTOX® injections, patients can maintain a rejuvenated appearance. However, over time, you may wish to undergo other treatments, such as laser skin resurfacing, chemical peel, face lift, brow lift, or eyelid surgery to further improve your appearance and reduce the effects of aging. Dr. Mesna can advise you of your options during your next BOTOX® Cosmetic appointment.
To find out if you are a good candidate for BOTOX® injections, and to learn more about the expected results of treatment, contact Mesna Plastic Surgery today.
Related to This