After Thigh Lift Surgery: The Recovery Process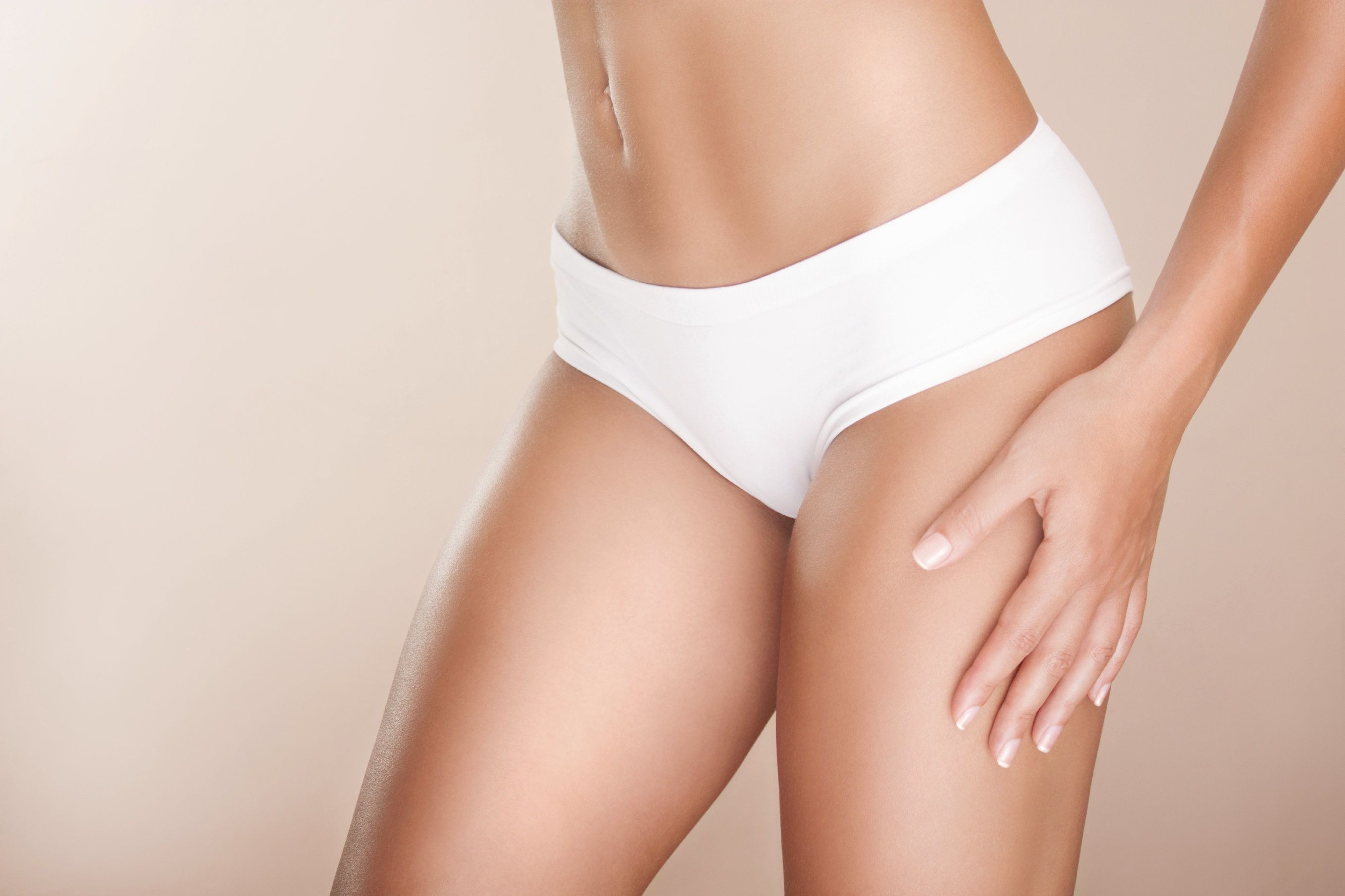 Whenever we perform a thigh lift surgery (thighplasty), we take time to explain each phase of the procedure. By knowing what to expect ahead of time, patients are able to feel at ease before, during, and after their surgery. It's one of the common sense things we do here at Mesna Plastic Surgery, and why so many people in the Minneapolis area come to the practice for their aesthetic enhancement needs.
Right now we would like to consider some recovery issues related to thigh lift surgery. This will give you a good idea of what the procedure involves and how long you'll want to take time off from your job.
What to Expect Immediately Following Thigh Lift Surgery
After thigh lift surgery, patients can expect to feel groggy as they are coming out of the effects of general anesthesia. Some nausea may also be expected. Patients will be sore after their surgery, so it's of the utmost importance that they return home to rest.
How You Should Lie Down for Rest
Since the thighs have been operated on, it's important that patients lie down in such a way that they do not stretch the thigh skin too much. Many patients have found that pillows under the legs can take a lot of pressure off the thighs.
How Long Should I Schedule to Take Off Work?
In general, you'll want to take two to three weeks off of work. If your thigh lift was part of other body contouring procedures (such as a total body lift), you may need up to six weeks off of work.
Keep in mind that these timeframes can vary based on the extent of your surgery as well as the duties you have at your job.
Activities to Avoid After Thigh Lift
After thigh lift surgery, you'll want to avoid smoking, drinking alcoholic beverages, strenuous exercise, sexual activity, squatting, and bending. Air travel, swimming pools, and saunas should similarly be avoided until advised otherwise. This is all intended to prevent unnecessary stress on your legs as they heal.
Walk to Promote Circulation
While heavy lifting and major physical exertion should be avoided, patients are encouraged to walk in their home just a little bit each day as they heal. This will promote circulation in the legs, which prevents blood clots from forming and causing serious complications.
Dealing with Pain and Discomfort
The pain and discomfort after your surgery will be most pronounced in those first days after the procedure. The pain should steadily subside as the days go by. You can take recommended pain relievers to address these issues.
Bruising and Swelling: How Long Does It Last?
Bruising and swelling are common after any sort of surgery. Your thighs will be bruised and swollen, though wearing your compression garment as directed tends to help keep both under control. Cold compresses can be used to help alleviate discomfort and swelling.
The bruising should fade steadily over the course of three weeks. Significant swelling should abate by the end of the first month, though some minor, residual swelling may occur in the months after.
Attend All Follow-up Visits as Scheduled
In order to ensure that you heal quickly and fully, it's important that you attend at follow-up visits. The first should take place by the end of the first week after surgery. These follow-ups help ensure that patients are healing properly and that there are not adverse side effects or warning signs of complications.
Learn More About Thigh Lift Surgery
For more information about thigh lift surgery and if it's the ideal option for you and your needs, be sure to speak with an experienced cosmetic plastic surgeon today. The team at Mesna Plastic Surgery will work with you to help ensure excellent cosmetic treatments that meet your needs.
Related to This