Understanding the 2014 ASPS Statistics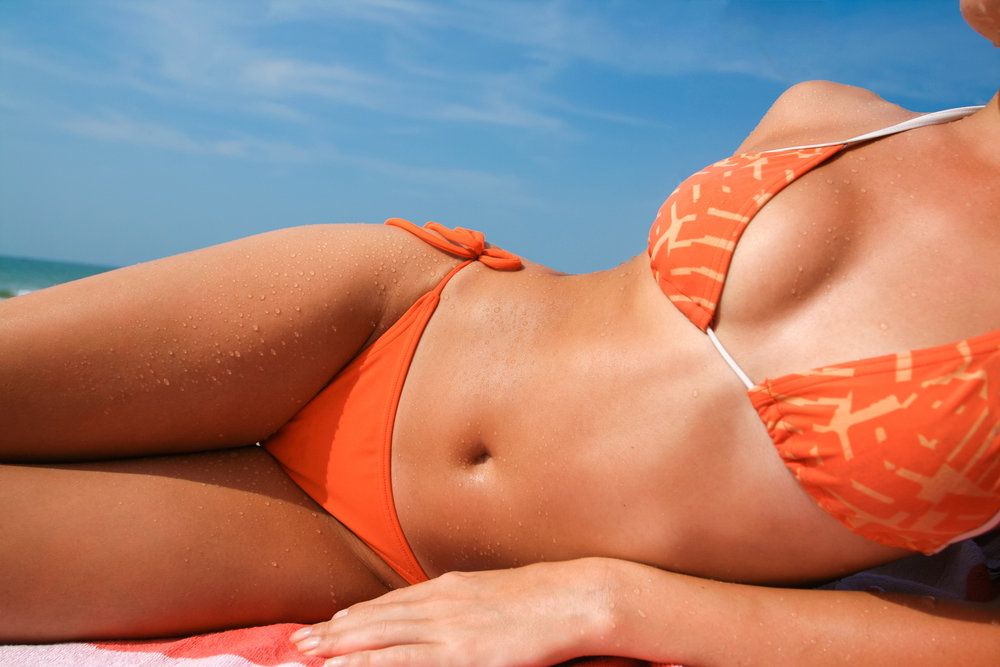 Every year, the American Society of Plastic Surgeons, or ASPS, publishes a comprehensive report on the state of cosmetic procedures for the year. This information can help you understand which surgeries are most popular (for example, in 2014, the top cosmetic procedure was breast augmentation surgery) and perhaps inspire you to learn more about up-and-coming treatments. At Mesna Plastic Surgery, Dr. Gregory T. Mesna and our team are committed to staying ahead of the curve so our patients can benefit from the latest advances in cosmetic surgery. In the following blog post, we discuss the 2014 ASPS statistics and how they relate to treatments offered at our Minneapolis practice. Specifically, we'll highlight last year's top five most popular procedures and explain how you can experience them at our plastic surgery office.
1. Breast Augmentation
Over 286,000 American women enhanced their figures with breast augmentation in 2014. While this is technically down one percent from 2013, these numbers are up by 35 percent (more than one-third) since 2000. Dr. Mesna offers customized breast augmentation surgery at our convenient practice. He can give you a fuller bust with silicone or saline implants, placed either above or below your pectoral muscle, depending on your needs, wishes, and budget.
2. Rhinoplasty
The second most popular cosmetic surgery for 2014 was nose reshaping, also called rhinoplasty. More than 217,000 patients enhanced their facial features with this treatment in 2014. If you want to improve the proportions or symmetry of your face by sculpting your nose, Dr. Mesna can use advanced rhinoplasty techniques to deliver excellent results. During this procedure, he will create incisions within your nose, through its cartilage, or along its folds, which he will then use to adjust its structure. Dr. Mesna may also utilize skin or bone grafts to modify your nose. To complete your rhinoplasty, he will place your skin over your new nose for a natural look.
3. Liposuction
211,000 patients underwent liposuction in 2014, translating to a 5 percent increase since 2013. This versatile, minimally invasive procedure can remove unwanted fat deposits from most areas of the body. Dr. Mesna and our team offer a variety of liposuction techniques to suit each patient's distinctive needs. You can choose from:
Traditional tumescent liposuction, which involves administering an injection of saline solution, lidocaine (an anesthetic), and epinephrine (a drug that helps prevent excessive bleeding) before suctioning.
Ultrasound-assisted liposuction, during which Dr. Mesna uses ultrasonic waves to dissolve fat cells before removing them.
Power-assisted liposuction, which involves fragmenting fat cells with vibration.
SmartLipo™, during which Dr. Mesna uses an accurate laser to break apart fats and contract your tissues for a slimmer look.
4. Blepharoplasty
Eyelid surgery was the fourth most popular procedure last year, with more than 207,000 treatments performed. If excess fat or sagging tissue around your eyes is giving you an older, tired appearance or obstructing your vision, Dr. Mesna can perform both upper and lower eyelid surgery to brighten your eyes.
5. Face Lift
128,000 patients underwent face lift procedures in 2014, making this the number five most popular plastic surgery. Dr. Mesna offers a full suite of face lift procedures, including a full face lift, mini face lift, lower face lift, mid face lift, and endoscopic face lift. He can help you determine which technique may suit your needs and preferences at your initial consultation.
Learn More about Our Sophisticated Surgical Solutions
Our cutting-edge plastic surgery practice stays up to date with the latest trends in the field, so we offer the top five ASPS procedures and more. Contact us today to schedule a consultation with Dr. Mesna and begin your journey toward an enhanced appearance.
Related to This