Plastic Surgery in Your 30s: Addressing Lines and Wrinkles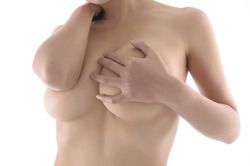 Here at Mesna Plastic Surgery, we always strive to provide patients in and around the greater Minneapolis with the best possible care. That means performing safe and effective breast augmentation surgery and other procedures that can have a positive impact on a patient's overall appearance.
Part of great aesthetic treatment means knowing what surgery to perform that's appropriate for a patient given his or her age. With that idea in mind, let's consider some popular and effective cosmetic plastic surgery and skin care options for patients in their 30s.
Skin Resurfacing, Facials, and Peels
Sometimes all a patient needs in his or her 30s is a simple wrinkle-reduction treatment that requires no downtime and subtle aesthetic enhancements. This is where non-surgical anti-aging treatments such as these come into play. Skin resurfacing treatments (e.g., laser therapies and microdemrabrasion), facial, and chemical peels can leave you looking more refreshed with a single visit.
Dermal Fillers and BOTOX Injections
Another non-surgical option for patients in their 30s is the use of dermal fillers or BOTOX injections. Thanks to these advanced cosmetic injections, patients can experience the benefits of facial plastic surgery without the recovery time required. Results of cosmetic injection treatments typically last for several months.
Facial Plastic Surgery
Facial plastic surgery is a great option for lines and wrinkles that leave people in their 30s looking prematurely old or fatigued. Some common treatment options include:
Traditional facelift for the corners of the eyes and the upper cheeks
Eyelift surgery for the upper and/or lower eyelids
Brow lift surgery for furrows and deep lines on the forehead
Breast Lift and Augmentation Surgery
To improve the overall contour and shape of the breasts, getting breast implants or undergoing a breast lift are common. These procedures can have a dramatic impact on a patient's bustline as well as the patient's overall figure. Sometimes combining the breast augmentation and the lift yields the best results for patients.
Liposuction
Sometimes you'll have problematic pockets of fat that will not respond to a healthy diet or regular exercise. For these issues, the best option is typically liposuction. This will be able to target and extract those pockets of fat that just won't go away, leaving you looking slimmer, trimmer, and healthier.
Tummy Tuck (Abdominoplasty)
During your 30s, you may notice changes to your waistline, especially if you have lost a lot of weight. The sure way to get rid of any stretchmarks and sagging skin around the belly is to undergo a tummy tuck. This body sculpting procedure can make a major difference when it comes to your overall appearance and body shape.
Mommy Makeover Treatments
Women go through many changes after they've had a child. This includes drooping breasts, abdominal stretch marks, and other issues with body shape and contour. A mommy makeover will combine multiple surgeries to improve breast shape and contour, tighten the abdominal region, and also enhance the overall body frame of a woman to leave her looking her very best.
Schedule a Consultation at Mesna Plastic Surgery
For more information about skin rejuvenation and plastic surgery procedures that might be able to help you look your very best, we encourage you to contact our cosmetic surgery and skin care center today. At Mesna Plastic Surgery, we will help you achieve your aesthetic goals by carefully customizing treatments to meet your needs.
Related to This