Breast Augmentation Cost Minneapolis
Breast augmentation is a plastic surgery treatment for women who desire a fuller, more shapely bust line. If you are considering an augmentation, Dr. Gregory T. Mesna can answer your questions regarding breast augmentation cost and other specifics. Contact our Minneapolis practice today to schedule a personalized consultation and learn more.
Affording Breast Augmentation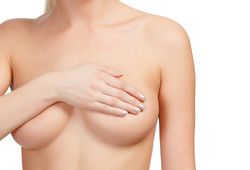 Dr. Mesna and our team recognize that breast augmentation, like other plastic surgeries, is an investment. We believe each patient should feel confident in his or her appearance, and we are proud to offer a range of payment and financing options to help you get there. Additionally, pursuing the care of an experienced, highly trained surgeon like Dr. Mesna is the best way to safeguard your health, safety, and surgical outcome.
Types of Breast Implants
Breast augmentation cost varies on a case-by-case basis. The type of breast implant a woman chooses will affect the final cost of treatment. Both saline and silicone implants offer unique benefits and aesthetic outcomes.
Saline breast implants are composed of a silicone shell filled with saline, or salt water. These implants are collapsible and are filled with saline after they are placed within the breast. Because they can be collapsed before insertion, saline implants can be placed using incisions below the breast, around the nipple, or in the armpit. Saline implants generally cost less than silicone implants, although final cost depends upon a number of personal criteria.
Silicone breast implants are made of a silicone shell and gel. These implants come in a variety of pre-filled sizes, and can be placed using incisions underneath the breast or around the nipple. Some patients find that silicone implants create a more natural-looking breast augmentation. This type of implant is typically more costly than saline implants.
During a consultation, Dr. Mesna will weigh a number of factors, including your desired aesthetic outcome and budget, to help you decide which type of implants are right for you. For some women, a breast lift with implants is necessary to achieve the results they want, and combining these procedures will also affect the cost.
Surgical Techniques & Placement
How a woman's breast implants are inserted can also affect the total cost of the procedure. Similar to implant type, each insertion technique has different advantages.
During the inframammary incision technique, Dr. Mesna creates an incision in the fold of the breast where it meets the skin covering the ribs. Using this incision, Dr. Mesna has direct access to the tissues within the breast, creating a more precise pocket for implant placement. Both saline and silicone implants can be inserted using this method.
Using the periareolar incision technique, Dr. Mesna creates an opening on the edge of the areola. This incision results in some scarring that is mostly masked by the natural coloration around the nipple, and is suitable for the placement of both types of implants.
The transaxillary incision method produces the least visible scarring of the three incision techniques. Using this method, Dr. Mesna inserts collapsed saline implants through incisions placed within a patient's armpits. After insertion, the implants are moved to the breasts. Once they are properly in place, Dr. Mesna will inflate the implants to an appropriate size using saline.
In addition to choosing an incision technique, patients will need to select either submuscular or subglandular implant placement. Submuscular placement refers to the placement of implants beneath the muscle of the breast, and subglandular placement refers to implant placement above the muscle but below the fat of the natural breast.
Learn More About Breast Augmentation Cost
We believe you deserve to look and feel your best, and strive to make this a reality for each of our patients. You can learn more about our individualized approach to treatment, and the total cost of breast augmentation surgery, by scheduling a consultation at our practice today.